Double Diamond Payments Research
What you need to know, when you need to know it.
To Be or Not to Be an ISV? Integrated Payments Strategies for Merchant Solutions Providers.
41 Pages. 20 Figures. 26 Product Experts.
To Be or Not to Be an ISV? Integrated Payments Strategies for Merchant Solutions Providers
This new report from Double Diamond Payments Research outlines the keys to success in an increasingly integrated payments universe.
Report stats:
Interviewed 26 product experts from payment processing providers
41 Pages
20 Figures
Synopsis of report:
This report analyzes the major sea change that is underway in the merchant acquiring sector. It offers a deep insight into the challenges faced by technology vendors, ISOs and acquirers as a result of this sea change, and it provides a specific approach through which payment-acceptance organizations can identify and pursue the right strategies for future success.
Companies mentioned or profiled:
Accelerated Payment Technologies
Amazon
ASF Payment Solutions
BluePay
Braintree
Capital One
Cayan
Clover
CyberSource
Dinerware
Element Payment Services
Fanminder
First Data
FrontStream Payments
Global Payments
GoPago
Groupon
Heartland Payment Systems
Intuit Merchant Services
Leaf
MCS Software
Merchant Warehouse
Mercury Payment Systems
Michigan Retailers Association
MindBody
PayPal
PayPros
PC America
Poynt
ProPay
Registroid
Square
Stripe
Total Merchant Services
TouchNet Information Systems, Inc.
TSYS
U.S Bankcard Services, Inc.
Vantiv
Verifone
Visa
WePay
Wind River Financial
YapStone
To purchase the report or for more information call Double Diamond Group at (303) 916-9997 or email us at research@doublediamondgroup.com and we will contact you.
Don't miss out on this research report.
Click here to learn more about Double Diamond Payments Research.
---
PAYMENTS RESEARCH REPORTS:
ACQUIRING ACQUIRERS: WHY INSIDERS ARE BULLISH ON THE ACQUIRING SECTOR
AGENTS OF CHANGE: THE NEXT AGENT CHANNEL AND WHY YOU NEED IT
About Double Diamond Group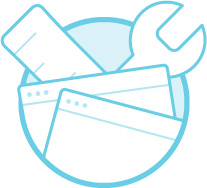 Since it's founding in 2008, Double Diamond Group has helped dozens of payments industry clients solve their most critical business challenges.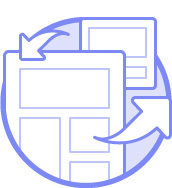 Merchant aggregation is growing in popularity as a way to reduce friction in the boarding process, streamline pricing and build market share in the small business arena.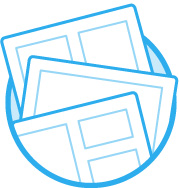 Payment acceptors of all sizes are looking for focused research expertise in electronic payments. We address the full-range of payments issues and payment acceptance.
To Learn More About Us Tell Us More About You.