Double Diamond Payments Research
What you need to know, when you need to know it.
AGENTS OF CHANGE: THE NEXT AGENT CHANNEL AND WHY YOU NEED IT
51 Pages. 32 Figures. 73 Companies
This new report from Double Diamond Payments Research provides the latest, most comprehensive look at the agent sales channel:
What it looks like today.
What needs to change.
How leading companies are managing the transition.
What you need to do right now.
Why it all matters so much.
For any business selling payments, the agent model has long been the key distribution channel. But product innovation has stagnated, differentiation has become a matter of basis points, perception of value has shifted and the model has begun to decline.
IS THE AGENT CHANNEL GOING AWAY? NOT AT ALL.
But it is on the cusp of a major transformation. This report shows you how to capitalize on the change, and thrive.
ISOs AND PROCESSORS:
The best agents recruit the most valuable merchants and boost their loyalty. What you need to know to recruit, reward, reinvigorate and retain ISOs and agents in order to build the next generation agent channel.
TECHNOLOGY VENDORS AND ISVS:
Gateways, terminals and other standard payment products must evolve quickly to keep up with new merchant and sales channel needs. New technologies have an unmatched opportunity to use the agent channel for product distribution, and to boost value by leveraging payments acceptance. Learn how to identify the right opportunities.
COMPANIES MENTIONED IN THE REPORT INCLUDE:
Accelerated Payments Technologies, Amazon, American Express, Aperia, Apple, Artefacts, BluePay, Braintree, Card Connect, CardWare, ChampionsWay, Chase Paymentech, Clover, CoCard, Cynergy Data, DataCap Systems, Digital Transactions, Discover, Elavon, Electronic Transactions Association, Element Payment Systems, Equinox, EVO Payments International, Facebook, Fanminder, First American Payment systems, First Data, Global Payments, Google, GreenSheet, Harbortouch, Heartland, IBM, Ingenico, iPayment, ISO and Agent, Leaf, Magtek, MasterCard, Merchant Link, Merchant Warehouse, Merchants Choice, Mercury Payment Systems, Meritus, Micros, Mindbody, MSI Merchant Services, NCR, North American Bancard, NXGen, PayPal, PayPros, POS Portal, Priority Payment Systems, Recombo, RedTeal, Regal Payment Systems, Registroid, RS Software, SAP, Square, Stripe, Studentbase, Tasq, The Phoenix Group, Total Merchant Systems, TransFirst, TSYS, United Merchant Services, Vantiv, Verifone, Visa and Zoot.
Don't miss out on this benchmark research prepared by leading payments executives.
Call Double Diamond Group at (303) 916-9997 to learn more.
Or email Rick and Todd at research@doublediamondgroup.com and we will contact you.
Click here to learn more about Double Diamond Payments Research.
"It's rare to find a consulting firm that moves beyond validating strategies and assumptions to actually delivering new information that is surprising and insightful. Double Diamond Group gets to the heart of the issues and clearly answers the questions that a CEO or operational leader needs to know."
Nina Vellayan
President & CEO
Frontstream Payments
See more about our story: payment research success.
About Double Diamond Group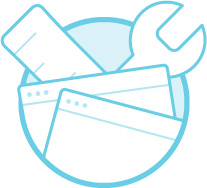 Since it's founding in 2008, Double Diamond Group has helped dozens of payments industry clients solve their most critical business challenges.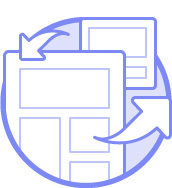 Merchant aggregation is growing in popularity as a way to reduce friction in the boarding process, streamline pricing and build market share in the small business arena.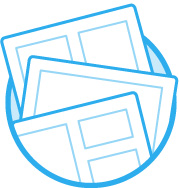 Payment acceptors of all sizes are looking for focused research expertise in electronic payments. We address the full-range of payments issues and payment acceptance.
To Learn More About Us Tell Us More About You.