ISV
Double Diamond Group empowers ISVs to successfully become payment facilitators.
Todd Ablowitz is a respected industry leader with nearly 20 years of experience working with the payments industry's top brands, as well as up-and-coming technology innovators.
Ablowitz established Double Diamond Group in 2008, and he has a unique blend of experience, connections and know-how to help clients solve their most critical business challenges.
During his career, Todd has developed strategies based on trends and market demands, created and launched new products, and built and led successful sales organizations.
Becoming a Payment Facilitator is growing in popularity as a way to reduce friction in the boarding process, streamline pricing and build market share in the small business arena.
To help you understand and capitalize on the challenges and opportunities this model brings, Double Diamond Group (DDG) has built a team of experts led by Deana Rich of Rich Consulting, a highly-regarded thought leader and expert on auditing and establishing risk, compliance and underwriting programs for Payment Service Providers and Payment Facilitators.
This unique DDG team relies on unmatched experience and exhaustive data to conduct thorough reviews of risk and operational policies and departments, explore vulnerabilities against card scheme rules, and use industry best practices to identify areas for improvement or remediation.
Whether you are a PSP or Payment Facilitator needing templated or customized underwriting and risk monitoring procedures, or an acquirer looking for a frictionless boarding solution, DDG can lead you effectively and efficiently to the best decisions and the best results.
"Working with Double Diamond Group and Rich Consulting definitely expedited our process of having a final set of policies by months if not years."
Daniel Wacker
Club Ready
Read our case study:
Payments Facilitation.
How We Help you Become a Successful Payment Facilitator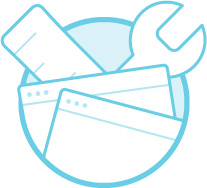 Strategy
Double Diamond Group will provide a thorough understanding of the Payment Facilitator space, industry best practices, and background knowledge of the payment facilitator market. This will include:
Payment Facilitator business case development and gap analysis.
Evaluation and selection of bank and processing partners.
Acquiring risk management education and training.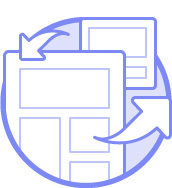 Implement
After a complete review of your overall operations, requirements and goals Double Diamond Group will provide customized policies and procedures for:
"Know Your Customer" (KYC)
Underwriting, transaction and fraud monitoring
Risk, fraud and compliance
Double Diamond Group will also provide policy education and training of key management and staff. We will also provide business, competitive, price and opportunity analysis and risk, fraud and compliance remediation.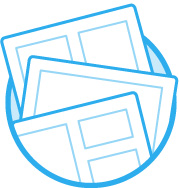 Launch
Double Diamond Group will provide a customized program implementation approach that includes a complete set of launch materials, and implementation oversight.
How you structure your organizational and personnel is also vitally important and Double Diamond Group will provide guidance and best practices.
To Learn More About Us Tell Us More About You.