Consulting
Since it's founding in 2008, Double Diamond Group has helped dozens of payments industry clients solve their most critical business challenges.
Are we capitalizing on current and emerging trends?
Can you give me a strategy for global penetration and growth?
How do we package and launch this product?
What vertical markets will be the most significant?
With community-based consulting partners in every region in the world, Double Diamond Group delivers knowledge, insight and actionable strategy that relates to the specific demographic needs of companies acquiring or processing payments, or selling into the payments arena.
Alternative payment networks
Mobile solutions and digital wallets
Card-not-present solutions
Loyalty products and programs
Prepaid – open and closed loop
Person-to-person payments and money transfer
Aggregation and frictionless boarding
Technology integration
Led by notable industry consultant Todd Ablowitz, Double Diamond Group can provide the competitive analysis, strategic planning and one-on-one guidance your business needs to achieve the greatest long-term viability and ROI. For example:
A major processor wanted a global strategy to take its mobile commerce initiatives to the next level. Double Diamond Group was selected from a slate of prominent consulting firms to research and compile a fact base, provide hypotheses and recommend priorities that would be used by the growth team as the foundation for developing the strategy.
Following the merger of three diverse payments companies, a leading provider of U.S. merchant services asked Double Diamond Group to conduct a comprehensive analysis of the new company's products and services, sales and delivery channels, and competitive landscape and recommend strategies to maintain a foothold in the evolving payments arena. The result was a first-in-class payment processing platform that has been driving growth ever since.
Whether you are an acquiring bank, processor, ISO, payment facilitator, software or SaaS developer, technology company, or investor… Whether you operate globally or from just one tiny corner of the universe… Whether your goal is to become a global mobile payments pioneer or to launch a small vertical niche product… Double Diamond Group delivers the right partnership, and the right answers. To learn more about Double Diamond Group, tell us more about you. CONTACT US
"Double Diamond Group hit a home run. Their information was transformative in nature as far as educating us on what's happening in the marketplace. It allowed the organization to rally behind the investments needed to pursue the opportunities uncovered through our work together."
Marianne Johnson
Executive Vice President
Global Product & Innovation
Elavon
See more about our story: payment consulting success.
Let Double Diamond Group Help Your Business
Develop successful plans and strategies:
Industry-focused trend & analysis reports
Revenue growth opportunities
Current & emerging trends
Maximizing overall profitability
Improve business growth:
Penetrate growing, profitable markets
Access C-Level decision makers
Participate in groundbreaking partnerships
Optimize the sales organization
Evaluate operations for M&A due diligence
Select, launch and manage products:
Evaluating existing product portfolios
Conducting a competitive analysis
Developing marketing, sales and pricing strategies and tactics for emerging, growing and maturing products
Packaging, launching and developing innovative new products
Conquer emerging vertical markets
Aggregator/payment facilitator
Mobile acceptance and mobile POS
Mass transit payments
Taxi and parking payments
Cashless vending
Payments and promotions in sports and entertainment
Capitalize on acceptance technologies
Kiosks and self service
Point of sale (POS) hardware
Payment systems software
EMV, smart cards and chip and PIN
Wireless POS
About Double Diamond Group
Since it's founding in 2008, Double Diamond Group has helped dozens of payments industry clients solve their most critical business challenges.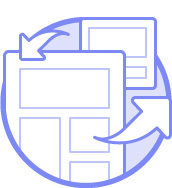 Becoming a Payment Facilitator is growing in popularity as a way to reduce friction in the boarding process, streamline pricing and build market share in the small business arena.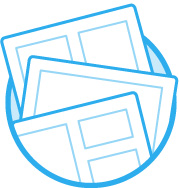 Payment acceptors of all sizes are looking for focused research expertise in electronic payments. We address the full-range of payments issues and payment acceptance.
To Learn More About Us Tell Us More About You.