ETA SRP Readiness Program
We provide a fitness review based on the guidelines set forth in the Electronic Transactions Association's Self-Regulation Program.
The program includes a risk, underwriting, compliance and complete operational department assessment
Built for payments companies who attest to follow the ETA Guidelines
Leverages Double Diamond Group's extensive risk and compliance experience
The program will help uncover your risks and vulnerabilities
The Electronic Transaction Association's (ETA) Self-Regulation Program (SRP) was announced in September 2018 as a voluntary self-attestation program for payments companies who attest to following the ETA Guidelines on Merchant and ISO Underwriting and Risk Monitoring or Payment Facilitator Guidelines.
Double Diamond Group and Rich Consulting authored the original guidelines in concert with ETA and its committee, which follow network rules, government regulations and other industry best practices.
As part of our SRP Readiness Program we will conduct a risk, underwriting, compliance and complete operational department assessment to help you understand your potential vulnerabilities. Through a systematic approach based on the ETA guidelines we will analyze your underwriting approach, chargebacks, losses, attrition, pricing, fraud mitigation practices, and more to uncover potential risk exposure and weaknesses. The outcomes are used to develop recommendations and practical, yet forward thinking strategies for remediation and improvement.
About Double Diamond Group
Since it's founding in 2008, Double Diamond Group has helped dozens of payments industry clients solve their most critical business challenges.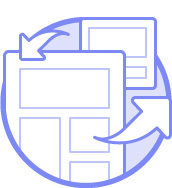 Becoming a Payment Facilitator is growing in popularity as a way to reduce friction in the boarding process, streamline pricing and build market share in the small business arena.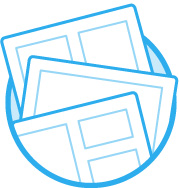 Payment acceptors of all sizes are looking for focused research expertise in electronic payments. We address the full-range of payments issues and payment acceptance.
To Learn More About Us Tell Us More About You.